SPEAR Challenge
SPeech Enhancement for Augmented Reality
Registration for the SPEAR Challenge Workshop is now open here.
Welcome to the SPeech Enhancement for Augmented Reality (SPEAR) challenge website.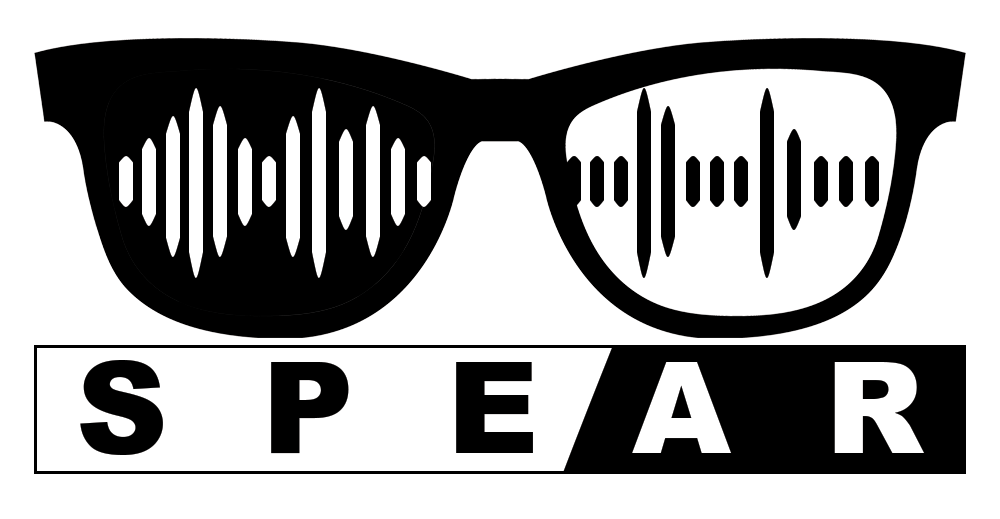 The SPEAR challenge offers the opportunity for researchers to benchmark existing speech enhancement algorithms and try out new ideas in the context of head-worn microphone arrays where positional information is available to the algorithm. Using recorded and simulated data, participants have to obtain the best estimate of a binaural target signal from a given microphone array where real time information of the wearer head rotation and of the target direction of arrival is available. Enhanced signals will be evaluated through metric calculation and crowdsourced listening tests. To help get started a baseline algorithm is provided.
Register
Downloads
To not miss any information please follow our Twitter account and check the website regularly. Important milestones and updates can be found as blog posts and will be forwarded to the mailing list.
---
I want to know what is on this site
The website is meant to be visited in order. A quick description of each page is made here.
Home page: Find the latest tweets and blog posts here.
Challenge
Organisation

Important Dates: Current schedule of the challenge. Important dates and deadlines are found here.
Organising Team: Meet the organising team and how to find us. A contact link/mail is also always available at the bottom of each page.
Workshop: All the information you need about the coming workshop and the results of the challenge.

Resources

Procedure and Submission: Find how to register for the challenge. Learn how and where to submit your work. Subscribe to the mailing list and understand its content. Learn what to submit and how to submit it.
Downloads: Get all the tools necessary to take part in this challenge: datasets, baseline algorithm and evaluation tools.
Quick Links

Registration: External link to the google form registration.
Tools: External link to download the tools and scripts.
Core data

News: Find all the blog posts here, old and new.
I just want to understand what to do
To be working on the challenge as soon as possible, please follow the guideline below:
Blog posts