Hacktoberfest 2020 runs throughout October 2020 and provides a great opportunity to get involved with open source and contribute to the open source developer community.
The Imperial Research Software Community will be running a Hacktoberfest 2020 event and hackathon on the afternoon of Wednesday 14th October. Scroll down to find out more…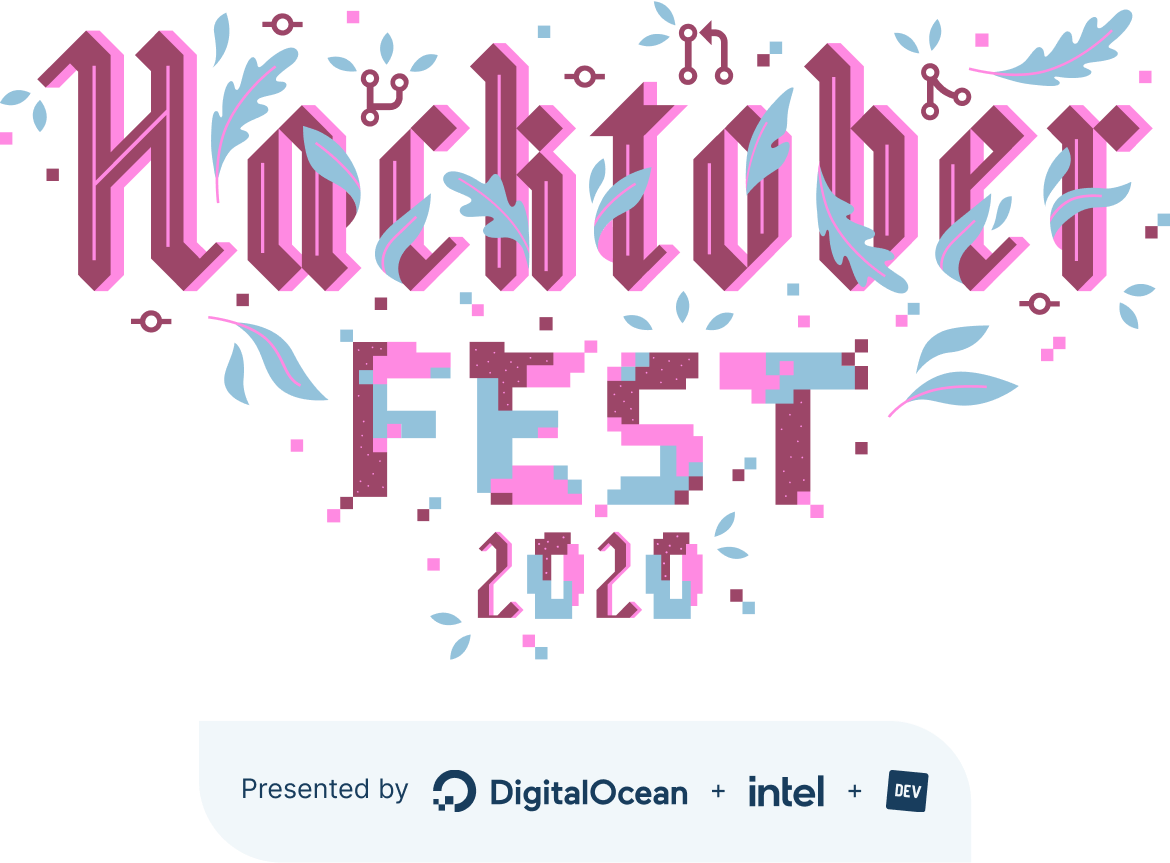 Imperial RS Community Hacktoberfest Event
When? From 14:00 BST, Wednesday 14th October 2020
Where? Online
How? Register to attend via Eventbrite. Registration is now open!
How can you get involved?
Pitch your open source project as something that people can contribute to
Come along to our RS community event and take part in the hackathon, or join one of the many other Hacktoberfest events
Learn from others; help others; support the community
You can work on any project(s) during the hackathon and anyone is welcome to attend. The aim is to come together as a community and take the opportunity to ask questions, answer questions, discuss technical issues or ideas and generally take advantage of the chance to code in a collaborative environment alongside other researchers and developers.
Draft Agenda
Time
 
Presenter(s)
14:00
Welcome and event/Hacktoberfest introduction
Alex Hill
14:10
Why open source? Contributing and benefitting
Giovanni Charles
14:25
Working with GitHub - Contribution workflows
Chris Cave-Ayland
14:40
Project lightning talks:
 
 
- Lightning talk project 1
TBC
 
- Lightning talk project 2
TBC
 
- Lightning talk project 3
TBC
 
- Lightning talk project 4
TBC
15:00
Choose one or more projects and get coding!
- Ask questions, talk to project representatives
(breakout rooms available)
 
16:00
Interim updates - what have you decided to work on? How are you progressing?
 
16:20 - 17:30
Continue coding, take advantage of available support if useful
 
Finding projects
There are a phenomenal number of open source projects out there that you can choose to contribute to. Some projects tag a selection of their GitHub Issues with the "Hacktoberfest" label showing that the issue may be good for Hacktoberfest participants to work on. Try putting type:issue label:hacktoberfest into the GitHub search to find issues with the Hacktoberfest label, or narrow the search down, for example by selecting your language of choice from the GitHub search results page or adding some additional search terms. Perhaps consider adding something related to your area of research or software work, for example.
You can find far more information about contributing to projects and the rules and guidelines for participating in Hacktoberfest on the Hacktoberfest Resources page.
Highlighted projects
We've chosen to highlight a small group of projects with an Imperial link that you might like to consider contributing to. Representatives of these projects will give a lightning talk at the Hacktoberfest event and you'll be able to chat to them during the hackathon.
Details of the highlighted projects will appear here shortly
Registration
Please register for this event via Eventbrite.
The event will take place via Microsoft Teams and registered participants will be sent joining details on the morning of the event.
Code of Conduct
Please familiarise yourself with our online event Code of Conduct which all event participants must agree to abide by.